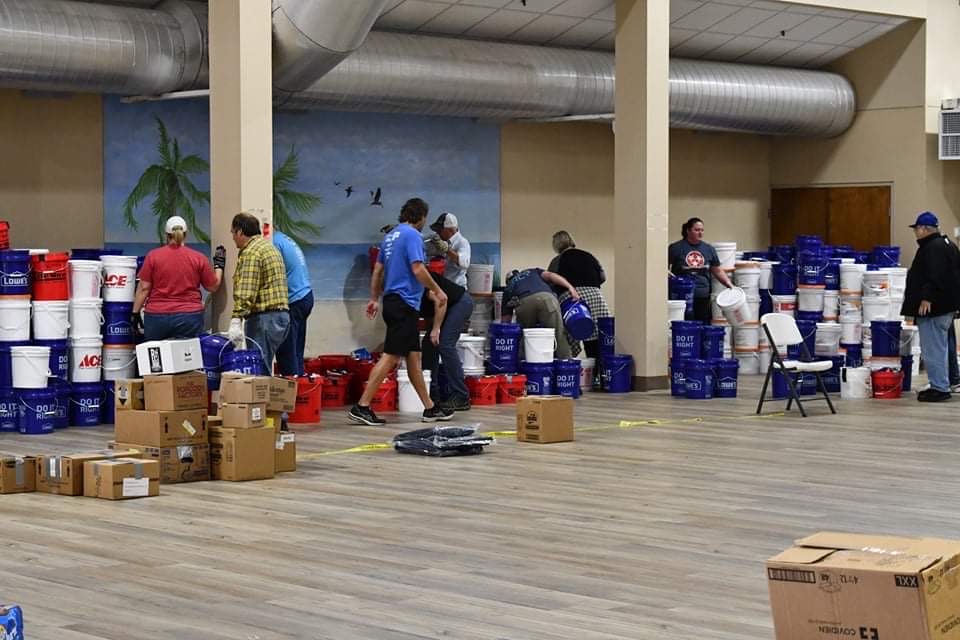 On Wednesday, Dec. 29, a United Methodist Men-coordinated group from the Metro and Mississippi River districts of our conference unloaded and distributed disaster relief supplies at Fulton First UMC in Fulton, KY.
Randy White of the UMM led the twenty-two person group, which included members of the Ripley High School and Halls High School football teams, respectively.
The team unloaded semi-trucks filled with disaster relief supply buckets, blankets, and other essential items.
There is still so much need throughout the areas impacted by the tornados earlier this month. Find out how you can give to and participate in relief efforts like this one on our Disaster Relief page.