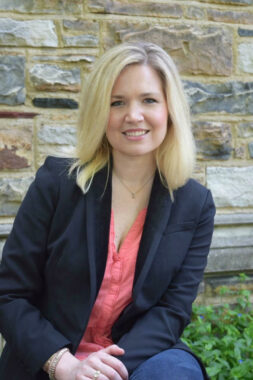 The Tennessee-Western Kentucky Conference is pleased to announce that Courtney Aldrich Lawson has been hired to serve as the Ministry Associate – Connect & Discover/Send. Courtney is ready to empower conference leaders and ministry teams to work toward accomplishing the TWK mission. She believes local churches can be powerful catalysts for community transformation, and her vocational journey backs that up.
At age 22, after graduating from Western Kentucky University with a degree in social work, she founded Project Transformation Tennessee in Nashville. For the next decade, she worked closely with dozens of churches in four counties to nurture and support more than 4,500 children in literacy-based, out-of-school programming. As the ministry's executive director from 2011 to early 2023, she also helped to engage more than 400 college-age young adults in summer and year-round internships to provide community service, while also exploring their own vocational calls.
Courtney earned her master's degree in social work from the University of Tennessee, with a concentration in organizational leadership and community practice, and was honored with a citation for Extraordinary Professional Promise. In 2018, she was a finalist for the Nashville Area Chamber of Commerce's Emerging Leader Award and, in 2020, received the J. Allison Social Holiness Award from the Tennessee-Western Kentucky Annual Conference. She is currently pursuing a graduate certificate in organizational behavior from Harvard University's Extension School.
Courtney is married to Dr. Matthew Lawson, a public school teacher in Fairview, Tennessee. They are delighted to be the parents of a baby daughter, Louisa, who brings them constant joy. The Lawsons attend Franklin First United Methodist Church.
Courtney will be working part-time until March 20 when she will transition to working full-time in this role. She can be reached at courtney.lawson@twkumc.org.
Learn more about the ministry areas she will be serving: