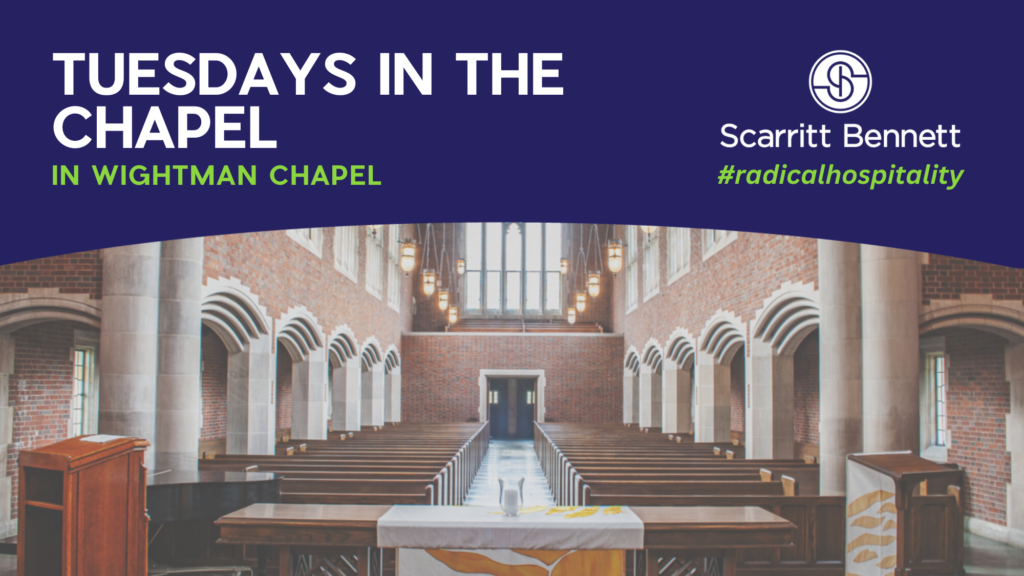 On each Tuesday at 12:30 p.m. during the month of April, and many more weeks to come, you can come hear TWK ministry leaders preach in Wightman Chapel at the Scarritt Bennett Center in Nashville, TN.
April 18th — Rev. Jefferson Furtado
April 25 — Bishop McAlilly
Catch these and more via live stream or recording on Facebook https://fb.me/scarrittbennettcenter/ or Youtube https://youtube.com/user/scarrittbennett.
Let us know of any lay or clergy person you would like for others in the conference to hear preach in historic Wightman Chapel. Email linda.furtado@twkumc.org their name, ministry role, and email address along with your relationship to them and why you have recommended them.