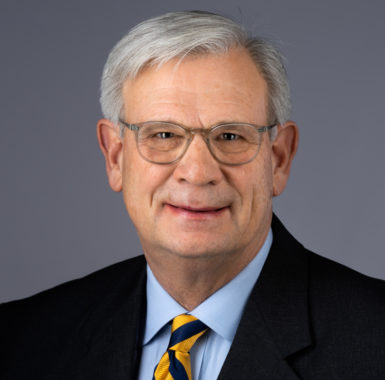 On Thursday morning, August 25, 2022, Bishop McAlilly was involved in a car accident on I-24 near the conference office. He was taken to the hospital with multiple fractures. He is alert and appreciates your prayers for his recovery.
If you would like to send notes of support, you may email him via bishop@twkumc.org or mail cards and notes to him at 304 S. Perimeter Park Drive, Ste. 2, Nashville, TN, 37211.
The family has been overwhelmed with calls of inquiry and support, so we ask that you please check back to this page for information. We will be updating it frequently to let everyone know how he is doing.
From Conference Leadership
Thank you for the prayers and encouragement you are offering on behalf of Bishop McAlilly. If you or your congregation are in need of the Bishop, please direct your inquiry to your district superintendent who will convey your request to Dr. Rob Martin, Assistant to the Bishop. This is the line of communication we will follow until the Bishop can return to duties as directed by his medical team. Thank you.
8/26/2022
Bishop McAlilly will have surgery this afternoon (August 26) to repair injuries to his leg and ankle. He rested well last night and remains in good care and in good spirits. He and his family thank you for your continued prayers. Due to the uncertainty of the surgery schedule, no further updates will be provided until August 27. (The address for sending well wishes is above.)
Evening 8/26
Dear TWK Family,
We want you to know that Bill's surgery today was successful and he will continue to recover under supervision from his doctors. Thank you for your continued support.
We are overwhelmed with gratitude for your care for our family. We have received prayers and messages from United Methodists all over the world. We could not be more grateful for the gift of our connection.
+
Lynn, Chris, and Laura
8/27/2022
The Bishop continues to recover well from surgery. Due to a high hospital volume, he remains in a post-operative step-down unit and visitors beyond immediate family are restricted.
He remains in good spirits visiting with family and the medical team.
As always, your encouragement and prayers are very appreciated.
8/30/2022
Bishop McAlilly had successful surgery on his ankle today. The surgeon was pleased with the result. He will have a long 12 weeks of recovery.
In order to foster his immediate recovery, the family asks that individuals refrain from reaching out to the Bishop directly. Please direct your inquiries to your district superintendent who will communicate on your behalf with the Bishop's office.
Thank you for your understanding as well as your continued prayers. Updates will be provided on this webpage.
9/07/2022
Bishop McAlilly moved to a rehabilitation facility over the Labor Day weekend.
9/13/2022
Bishop McAlilly recorded a video in which he sends his greetings to the conference and gives details on his recovery. Watch now.
9/18/2022
The bishop has now moved to his home. He continues to receive daily physical therapy. He appreciates the many cards and letters of well wishes. You may continue to send notes to him via the conference office: TWKUMC, 304 S. Perimeter Park Drive, Ste. 2, Nashville, TN 37211.
11/02/2022
Bishop McAlilly will be taking official medical leave during November and December. (He was granted more time but we hope it will not be needed.)
From the bishop: "I am grateful for the leadership teams in place within our conference. Our mission and the day-to-day business of the Tennessee-Western Kentucky Conference has and will continue to thrive even in my temporary absence. Also, retired Bishop Joe Pennel has agreed to be on call as needed. He can be reached at bishop@twkumc.org during this time."