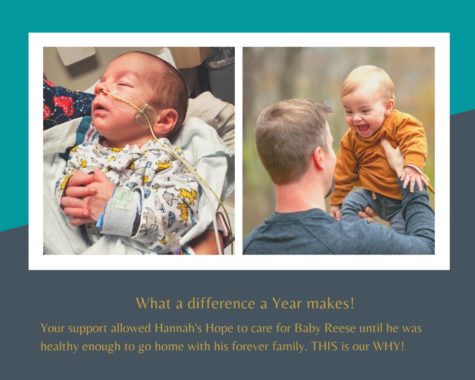 Hannah's Hope thanks you for your help in 2021, without which the organization would not have been able to serve the women, children, and families that so desperately needed support. Through your generosity, in 2021, Hannah's Hope was able to:
• provide 2000+ hours of counseling and/or case management to vulnerable mothers and their children;
• support over 60 women as they have made parenting plans for their baby;
• support 5 women as they made adoption plans for their baby;
• provide over 600 hours of care to a medically complex child and ongoing case management to his adoptive family;
• provide approx. $17,000 in fee assistance making adoption affordable for people across the economic spectrum;
• and work with more than 140 adoptive and prospective adoptive families providing consultations, education, home studies, post placement services and post-adoption counseling.
Hannah's Hope asks that you please continue to support their vital ministry in 2022 as they continue to serve some of the most vulnerable populations in West Tennessee.