---
What It Means to Be United Methodist
In this season in the life of our denomination, we are celebrating, highlighting, and affirming the many reasons that make us excited to stay in the UMC!
We have created a webpage (link below) dedicated to lifting up testimonies of folks within the TWK Conference who are passionate about the identity and mission of the UMC.
We want to hear what makes you proud to be a United Methodist! Please share your testimonies, photos, and videos with us at communications@twkumc.org.
Why I Am Staying in the UMC
---
---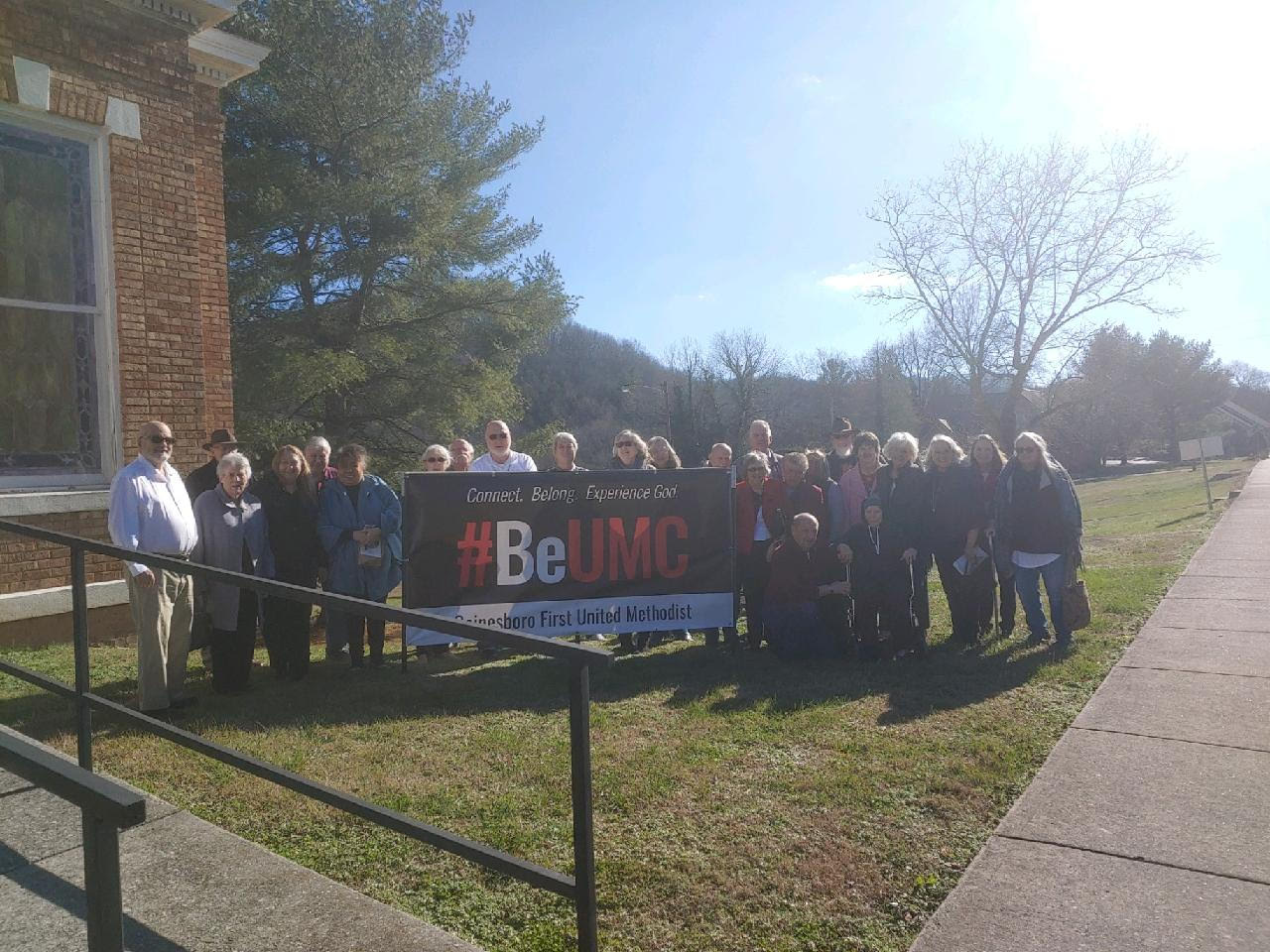 Members of Gainesboro UMC in the Caney Fork River District participating in the #BeUMC campaign. Photo by Donna Parramore.
Our Vision: Unifying to embody the love of Christ in Spirit-led actions one community at a time.
Our Mission: To discover, equip, connect and send lay and clergy leaders who shape congregations that offer Christ to a hurting world, one neighborhood at a time.