---
The Tennessee-Western Kentucky Conference Disaster Response Ministry provides leadership for disaster readiness, relief and recovery by offering training, resources and 'people power' to assist local churches in their own disaster response ministry. Our teams work out of each conference district under the direction of the Disaster Response Coordinator (DRC) for the TWK Episcopal Area, Robert Craig.
We are in partnership with the local, county and state Volunteer Organizations Active in Disaster (VOAD), The United Methodist Committee on Relief (UMCOR) and many other disaster response organizations. Please note: All volunteer teams need to register with us before deploying to any disaster-affected area.
If you need to
report storm damage
to our disaster response team or are interested in
deploying to assist
in areas affected by recent storms, please email our team at
disasterresponse@twkumc.org
.
(Please do not self-deploy to another UMC conference without invitation.)
---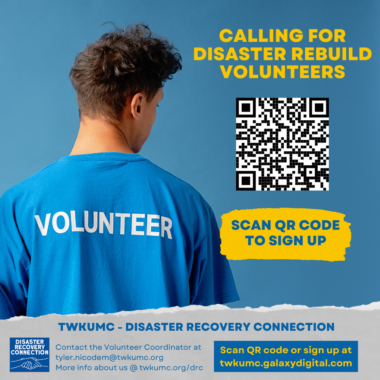 Volunteer Interest Questionnaire and Housing Site Application
The TWK Disaster Response team is recruiting volunteers for construction projects, primarily in TN's Weakley County and in the Mayfield, KY area.
If you are interested in volunteering, please fill out the new volunteer interest form found at twkumc.galaxydigital.com.
Also, if you or someone you know would like to host volunteers, please fill out this form.
---
---
November 2022
TWK Disaster Recovery Connection | Update on Recovery Efforts
By Tyler Nicodem, TWK Disaster Recovery Connection Volunteer Coordinator
In December 2021 a tornado touched down and ripped through western TN and KY. Downtown Mayfield was destroyed, Dresden was severely affected, and many homes were either destroyed or damaged. Many organizations and volunteers rushed to these areas to provide relief from this disaster. Survivors experienced the heroism of the combined efforts of organizations and volunteers in helping those affected by the tornadoes to survive the initial shock. 
Fast forward to November 2022–many of those organizations have left and volunteers have gone back to their homes or moved to the next disaster area. There is a large gap in the recovery of survivors from the 2021 tornadoes. The TWK conference recognized this gap and responded by building a team focused on disaster recovery in the affected areas. During the second week of November 2022, the conference hosted its first volunteer groups in its newly expanded disaster relief efforts. The volunteers were in Dresden, TN helping two surviving families recover from the tornadoes. The teams blessed these families with their hard work! Volunteers helped install a new roof, siding, flooring, drywall, paint, and even fixed foundation issues.
Volunteers are the backbone of disaster recovery. Without volunteers the work is limited. The teams that served helped save the conference nearly $14,000 in labor costs. That money can now be used to help further the efforts of helping survivors recover from disasters. We encourage you to come make a difference in the lives of survivors! We need people like you to help those affected by disasters experience recovery.
If you are interested in helping, please sign up using the "volunteer interest and skills assessment questionnaire" below!
---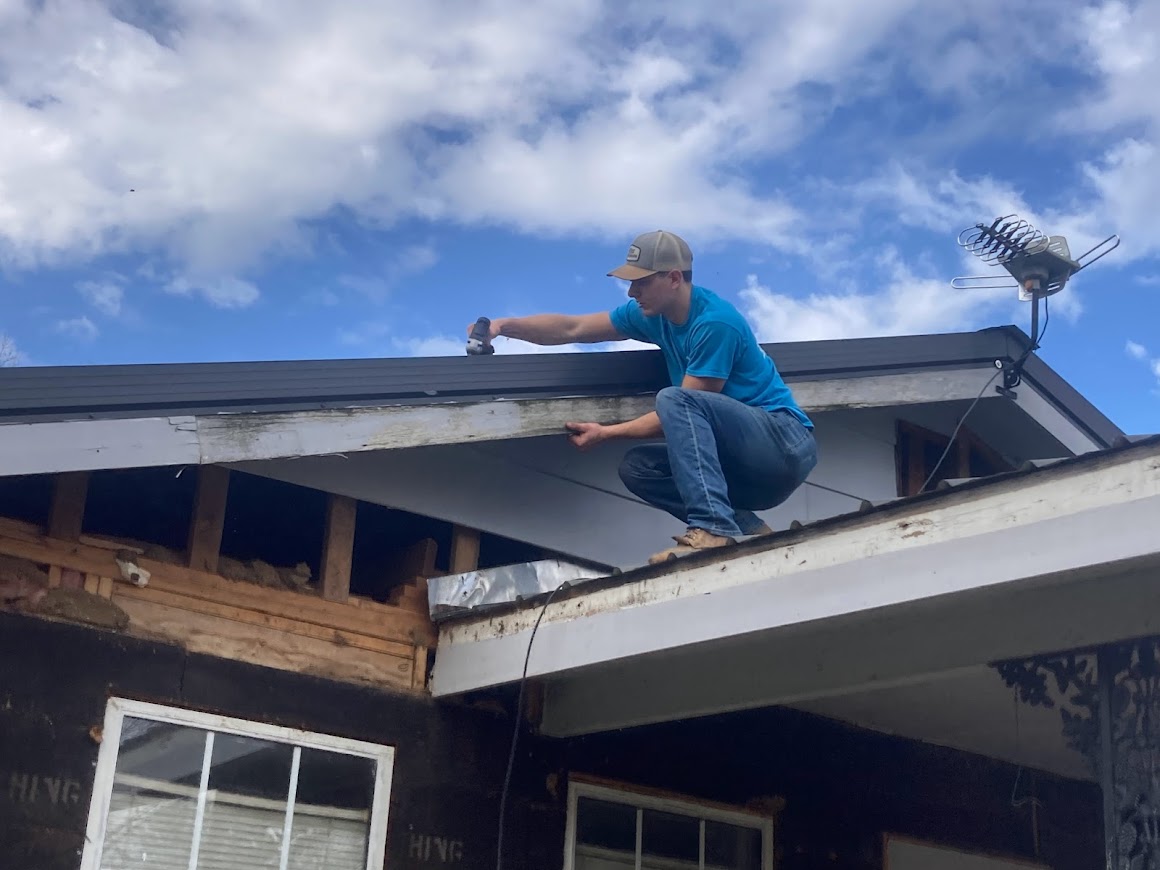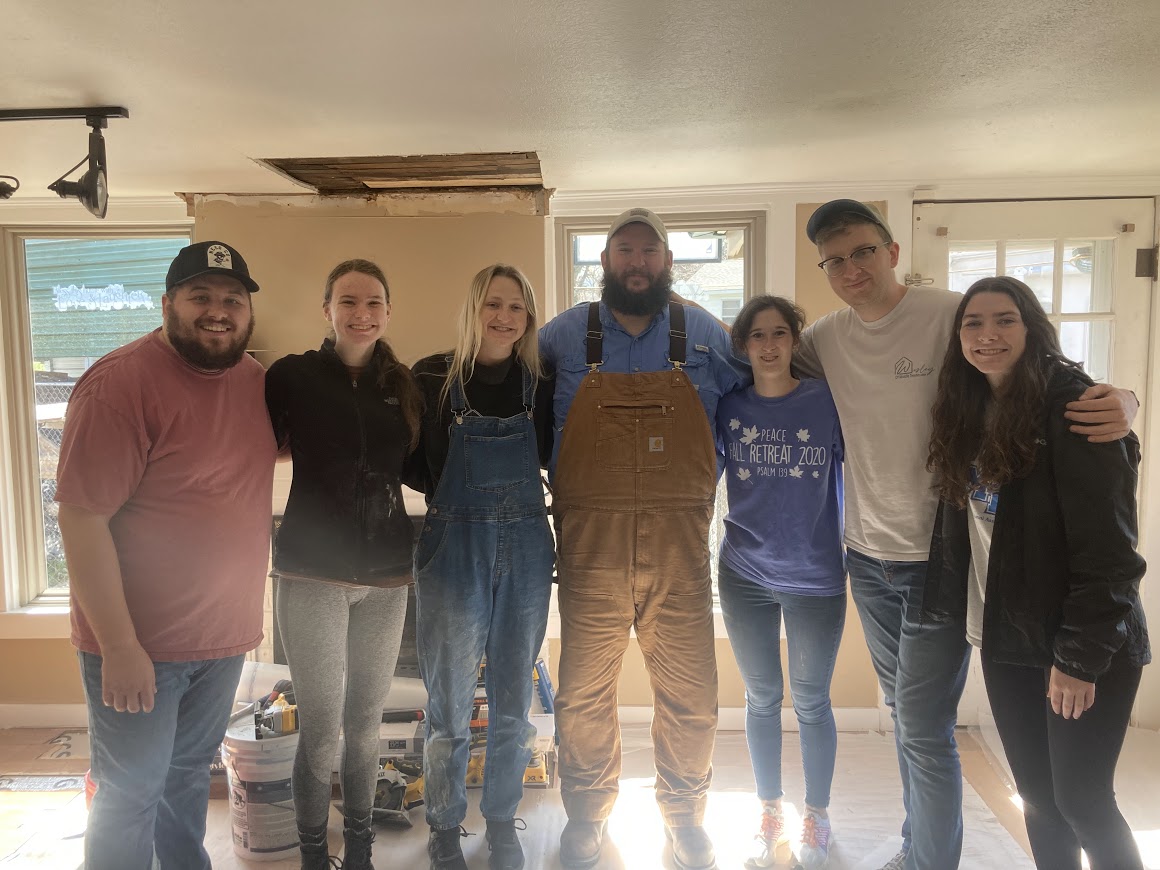 LET US KNOW If YOU WANT TO SEND SUPPLIES
Please DO NOT send or bring supplies without first checking with us about where those supplies may be needed. At this time, we do not have warehouse space to store supplies and we may need for you to wait to send things.
Fill out the SENDING SUPPLIES FORM to inform us about what you have so we can get back to you regarding what to do. THANK YOU!
---
---
---
Video message from Bishop McAlilly after the December 2021 tornadoes in western Tennessee and Kentucky.
---