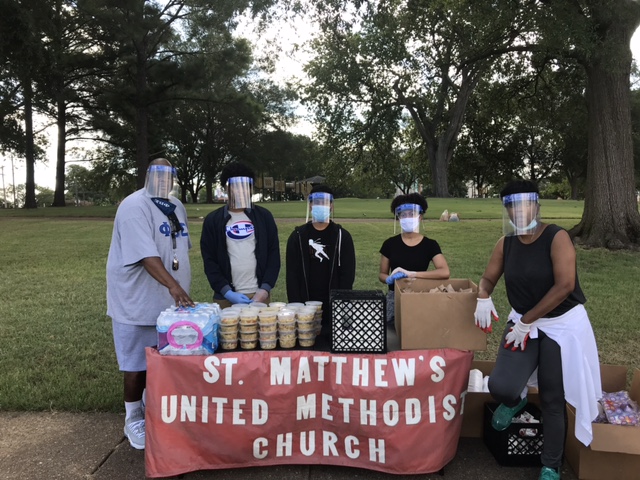 Members of St. Matthew's UMC prepare to distribute resources to community members. Photo Courtesy of Terrence Ryans.
St. Matthew's UMC Partners with Memphis Nonprofit, UMCs in Homeless Outreach
---
Walking to her car on a brisk October evening, Rev. Kimberlynn Alexander, the pastor of St. Matthew's UMC in Memphis, had an encounter that would dramatically alter the course of the church's ministry. 
While she was leaving for the night, she saw a silver Chevy parked beneath a nearly broken spotlight, its dim glow revealing the car's front half in the deepening darkness. She approached the car, and realized that it was not empty; a woman and her children had come there to sleep.
"I asked if they were ok," said Rev. Alexander. "The mother looked at me and said, 'Please do not call the police–we have nowhere else to go.' I told her to come back in the morning, but I never saw them again."
Read story
VIEW NEWS & STORIES BY TOPIC