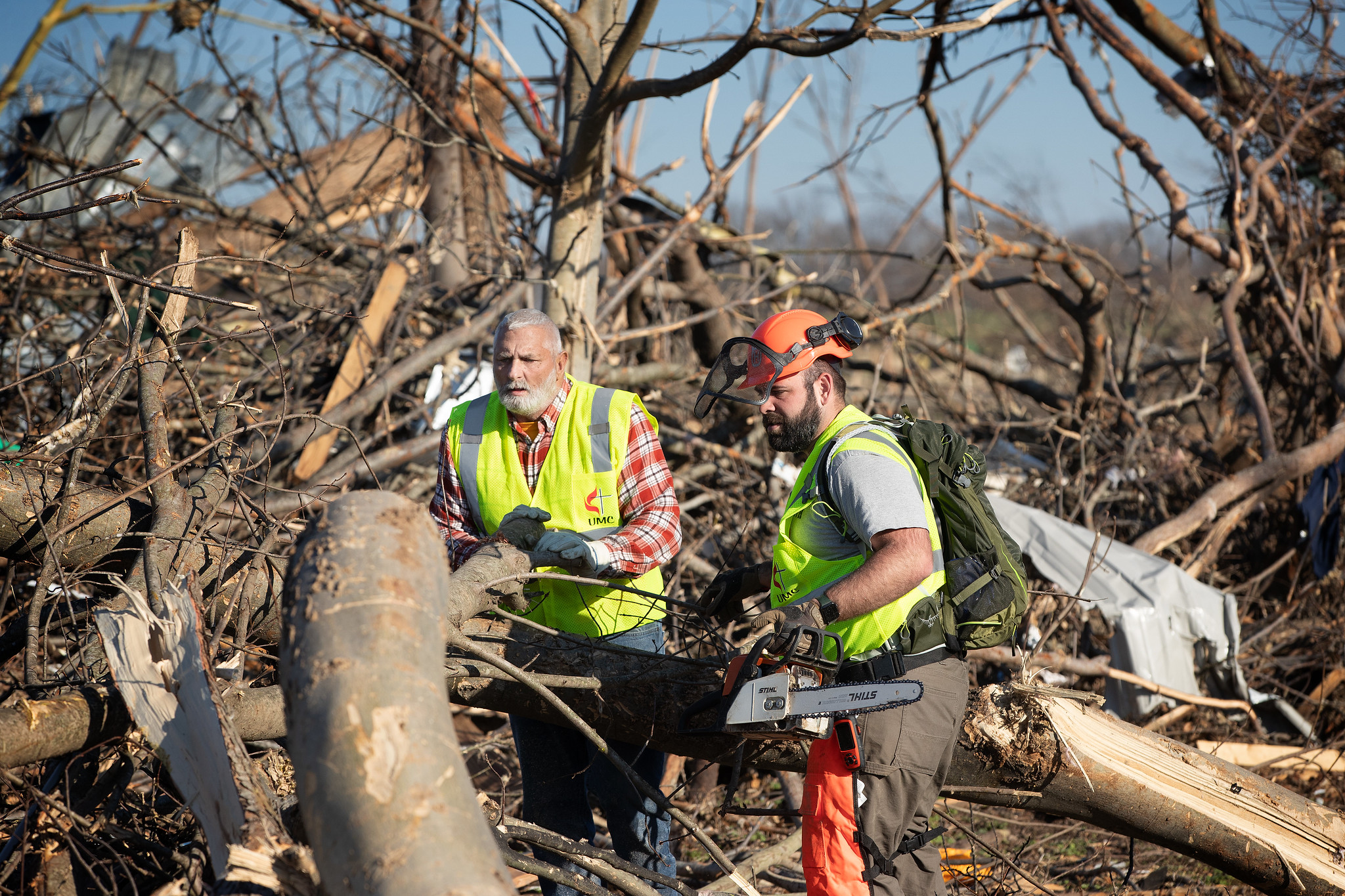 United Methodist volunteers David Stilgenbauer (left) and Chad Barker from West Virginia clear tornado debris in Cayce, Ky. Stilgenbauer is Volunteers in Mission coordinator for the West Virginia Conference. Photo by Mike DuBose, UM News.
Read 2/2/22 UM News story: Churches begin long process of recovery from tornadoes
Disaster Response Update | January
---
UMC congregations and affiliated disaster response groups have been hard at work in western Kentucky and west Tennessee with debris removal and other early response efforts, as well as planning ahead for and putting in place long term recovery initiatives–spearheaded by a collaboration between the Tennessee-Western Kentucky (TWK) and KY Annual Conferences.
According to Robert Craig, the Disaster Response Coordinator of the TWK Conference, the conference's disaster response group has hosted over 120 Early Response Team (ERT) members from the Tennessee River, Caney Fork, and Harpeth Districts within the TWK Conference; they have also worked with ERTs from Louisiana, West Virginia, North Carolina, Missouri, North Georgia, and Florida. These and other ERTs continue to help in pressing early response recovery efforts.
Read story
VIEW NEWS & STORIES BY TOPIC