From the early years of Methodism, Campus Ministry has played a vital tole in the lives of young people. Through our Wesley Foundations the Tennessee-Western Kentucky Conference engages students through worship, missions, and a community of support.
Refer a college-age young adult!
---

The Wesley Foundation at APSU is a campus ministry where all college-aged people searching for a spiritual home are welcome and wanted. At
The Wesley
, our community is grounded in the necessary elements of authenticity, humility, and inclusivity. We believe our individually unique experiences and identities are--with the Holy Spirit's help--what will lead to richness and fruitfulness in our shared life together!
The Wesley: Growing Faith. Building Community. Transforming Lives.
We hope you'll join us--contact Mary Kate Myers (Director of
The Wesley
) at the email address below for more information!

Belmont Wesley Fellowship is a campus ministry focused on providing a supportive and non-judgmental community for all students. Everything we do connects students with Jesus Christ's love for the whole world. We seek to help all students form relationships and enjoy experiences that will transform them and the world.
Mailing Address (Office): 2007 Acklen Ave. Nashville, TN 37212
We meet on Belmont University's campus for our weekly Connection gathering in the University Ministries space.
Website: www.belmontwesley.org
Email: belmontwesleyfellowship@gmail.com

The Wesley Foundation at Bethel University exists to offer Christian community rooted in Wesleyan values, that everyone involved might grow in grace and be shaped for service of God and neighbor. We welcome students from every denominational background and tradition to all of our functions!
Website: www.facebook.com/bethelwesley/
Email: mckfumc@bellsouth.net
Meeting Location: 16 McTyeire St. McKenzie, TN 38201

When it comes to spiritual growth, it is incredible to see God working in this group. The United Methodist Student Movement at Cumberland University is a safe, welcoming place for anyone to wander into no matter one's color, race, denomination, or even where they are in their walk with Christ. Joy and excitement fill the atmosphere. We have made connections with First United Methodist in Lebanon to bring us meals on Wednesday nights and soon we will have monthly communion services.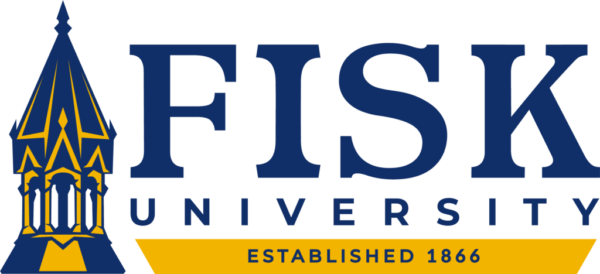 The Wesley Foundation at Fisk University benefits from its setting in a small Historically Black College or University (HBCU) that includes students from African and Caribbean nations, and across the United States. Through community outreach projects, Bible study and worship, creative processes and a social justice program that collaborates with other Wesley's, the ministry seeks to help participants build on belief in Jesus Christ and assist them in becoming the persons God has purposed for their lives. Leadership abilities and communication skills are affirmed and strengthened through internships, interacting with campus activities, worship/Bible study planning and participation, and designing literature that tells other students about opportunities with the Wesley Foundation at Fisk.
Address: 1815 Jefferson Street, Nashville, TN 37208
Website: fiskwesley.wordpress.com
Facebook: www.facebook.com/Wesley-Foundation-at-Fisk-University-116439435128647/
Email: marilyn.e.thornton@gmail.com

We are a student-led ministry, open to all college students in the Pulaski, Lawrenceburg area. We are a growing ministry that focuses on developing students as leaders in their own faith journey. We welcome anyone and everyone who is exploring the Christian faith. Bring your doubts, your questions, your uncertainties we will explore them together.
Location: 213 North 3rd St, Pulaski, TN 38478
Meeting Times: Tuesday nights @ 7:30 p.m.
Contact: michelle.ozier.wallace@umcna.org
IG & FB: @wesleyutsouthern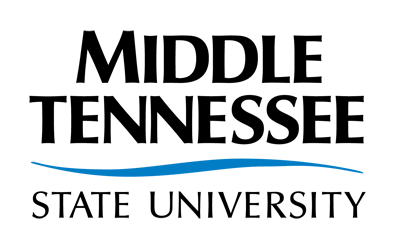 We are a student lead and inclusive campus ministry that serves Middle Tennessee State University and the surrounding community colleges. We also have students who participate virtually from around the globe. We offer opportunities for Christian community and servant leadership for all. We focus on ownership of faith, a culture of call, vibrant small groups, creative worship, impactful missions, and fun radical hospitality. We also celebrate our residential covenant community known as the "Living Community".
We are located at 216 College Heights, Murfreesboro, TN 37130
Website: www.wesleyfoundationmt.org

The Wesley Foundation at Murray State University exists to make disciples of Jesus Christ for the transformation of our campus, our community, and our world.
We are a campus ministry of the Tennessee-Western Kentucky Conference of the United Methodist Church, ministering to the campus of Murray State University.
Location: 1315 Payne St., Murray, KY 42071
Email: msu.methodists@murraystate.edu

Our mission at Memphis Wesley is to be a diverse and inclusive multi-campus faith community welcoming all students. Our vision is striving to be a student movement developing spiritual leaders for justice and equity in Memphis and beyond. We are a student organization affiliated with Christian Brothers University, LeMoyne-Owen College, Rhodes College. and the University of Memphis.
Address: 3625 Midland Ave. Memphis, TN 38111
Email: wesleymemphis@ymail.com
Website: www.wesleymemphis.org

We meet weekly for fellowship, food, and formation at the Lambuth Campus. Location varies from week to week.
Location: 160 Campbell, Jackson TN 38301
Email: freerangepastors@gmail.com
Instagram: instagram.com/wesleylambuth

At UTHSC, the FHC works to serve, educate, and empower the institutional community of staff, faculty, and students as well as the surrounding community of broader Memphis. We do this work through Adam's and my ministry as Board Certified Chaplains and United Methodist ministers. The ongoing work we spend the most time on at UTHSC is a certificate course called Serving The Underserved, a partnership between the FHC, Methodist Le Bonheur Healthcare, Church Health, and UTHSC, a place where the UTHSC community can learn and engage with topics related to serving under-resourced and marginalized communities through healthcare. That course usually enrolls close to 150 students each academic year.
Website: www.faithhealthcollaborative.com
Location: 1211 Union Ave, Suite 810, Memphis, TN 38104
Email: adam.gordon@mlh.org

The mission of our Wesley Foundation is to offer a diverse Christian community that empowers students to explore faith and discover grace in order for all to develop a strong, confident foundation in God's Kingdom.
Location: 312 Lovelace St., Martin, TN 38237
Email: admin@utmwesley.com
Website: www.utmwesley.com

We are a campus ministry engaging young adults to experience the love of God. We connect to learn, lead and serve together. Come join us!
Location: 3201 John A. Merritt Blvd., Nashville, TN 37209
Email: contact@tsuwesley615.com
Facebook: @TSUWESLEY615
YouTube: https://youtube.com/channel/UCbJT1yRFxwaPpANnqT2-ZEQ
Website: www.tsuwesley615.com

The Tennessee Tech Wesley Foundation exists to engage young adults in Christian community to love God, love neighbors and love oneself, providing a space for young adults to live into community and further love those around them. We serve as a faith community for students exploring their faith, often in their first season of life away from home. TTU Wesley helps bridge the gap for students in their time away from home at college, helps students discover their gifts and strengths, grow in self-awareness, and discern future calling and faith orientation.
Location: 271 E. 9th Street Cookeville, TN 38501
Email: tntechwesley@gmail.com
Website: www.wesleyttu.org
Instagram: @tntechwesley

Vandy Wesley is a COMMUNITY on a spiritual JOURNEY to have a positive IMPACT! We desire to create a community that is intentionally diverse, radically welcoming, practices ways to connect with God and each other, and invites everyone to live out their unique gifts and strengths.
We'd love to connect with you! Vandy Wesley meets every Wednesday during the semester at 6:30pm in the Religious Life House on Vanderbilt's campus.
Address
: 2301 Vanderbilt Place PMB 356311, Nashville, TN 37235-6311
email
:
vandywesleyfellowship@gmail.com
Website
:
vandywesley.org
Instagram
:
@vandywesley