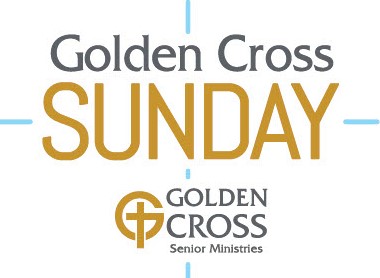 GOLDEN CROSS Sunday is set for May 7 to raise funds to help these seniors with limited incomes by providing resources and programs to allow them to remain independent and socially active. GOLDEN CROSS is the ministry support partner for the 2,200 residents residing in 31 Wesley Living affordable housing communities. In many cases, GOLDEN CROSS is the only support system these seniors have.
These funds are used to purchase basic items we all take for granted that can literally transform the lives of seniors living in these communities.
For example, GOLDEN CROSS furnished a move-in kit including furniture, linens and household items that brought comfort and hope for a homeless woman who previously slept on the floor of a laundromat and had nowhere to go after the business sold.
And for another resident, the funds GOLDEN CROSS provided for a Christmas dinner and other group activities at her community helped this woman overcome loneliness and isolation from having no one else to love and care for her.
Those are just two examples from many about lives transformed by GOLDEN CROSS.
100% of your gifts go directly to providing items that fill a void and add richness to these seniors' lives. Things like:
• Daily use items (paper towels, laundry detergent, basic hygiene items) to help stretch monthly budgets.
• Move-in kits (furniture, linens, and household items) for formerly homeless persons who have nothing.
• Funds for activities and social events like holiday and birthday parties, trips to an exhibit or a movie to overcome loneliness and bring people together.
To donate, go to goldencross.org and click the donate button on the home page. To receive a video and other presentation materials to use during worship services or church bulletins on or before GOLDEN CROSS Sunday, contact Laurie Garrison at laurie@goldencross.org or call (901) 213-1930.