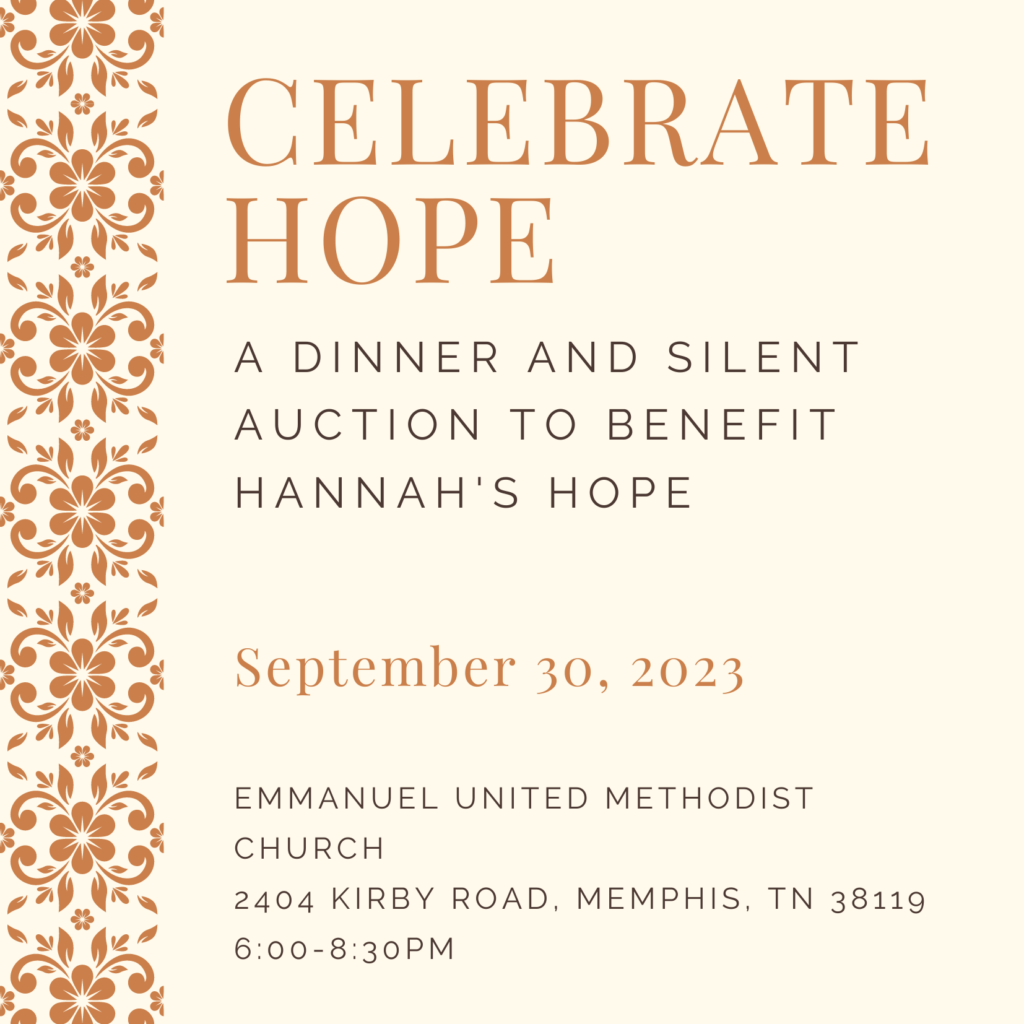 Please join us for dinner, conversation, and a silent auction at Emmanuel United Methodist Church (in East Memphis). Saturday, September 30, 2023 at 6:00pm. Come learn about Hannah's Hope and our vision of serving pregnant women in crisis and their families.
Hannah's Hope continues to see an increase in the need for our crisis pregnancy counseling. We are excited about new partnerships being formed in the communities we serve that will help us continue and expand our work. We hope you will join us so that we can share our vision with you and celebrate the work that we do!
We invite you to help us raise funds and awareness for Hannah's Hope. Hear from our Executive Director and Hannah's Hope families and Board Members and learn about the impact our organization has on pregnant women in crisis and their children.
In addition to dinner, we will have a silent auction at the event.
If you are interested in purchasing a table of eight or in sponsoring this event, please contact Sara Vonderheide at sara.hannahshope@gmail.com or at 731/234-4869.