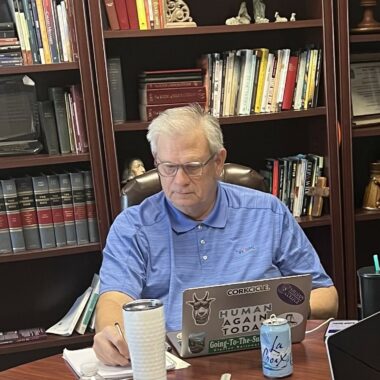 The bishop is back at work!
As of January 3, Bishop McAlilly has officially come off of medical leave and is back to full capacity as our bishop!
We thank all of you for your fervent prayer and steadfast support throughout his recovery journey, and we ask that you keep him in prayer as he jumps back into his duties as bishop.
Check out his most recent blog post from Christmas Eve, in which he reflects on the state of the UMC through the lens of his home church, New Albany First UMC in New Albany, MS.
In the coming months, Bishop McAlilly plans to make visits to all nine TWK districts. Stay tuned for the dates when he will be in your area!
Photos: Tyler Sprouse