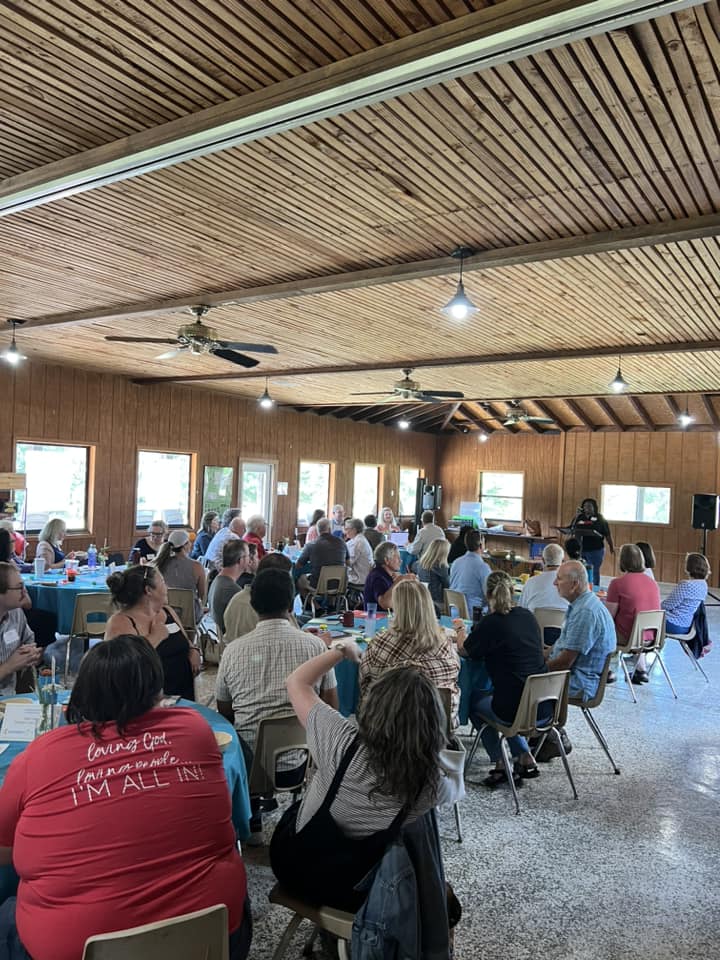 By Tyler Sprouse, TWK Communications Specialist
The Connectional Table leadership team invited volunteers from across the TWK Conference to participate in a day-long retreat at Cedar Crest Camp and Retreat Center on September 9. Teams from all six strategy areas – administrative, cabinet, communications, connect, discover/send, and equip – were represented. 
Bishop McAlilly addressed the group of over 90 volunteers and emphasized that the day was possible because TWK Conference leaders have said and continue to say, "yes."
"This is a day we have been anticipating for 11 years," said Bishop McAlilly. "Thank you for your 'yes.'
"You believe God is still at work in our midst," he continued. "That is always the question for us: is God still at work? The promise of Jesus is always, 'yes.'" 
Invited leaders spent time in fellowship with one another and grew more in sync, not only as fellow stewards of the mission of our conference, but as human beings growing together in the love of God. 
Participants in the day's events took intentional time to dream about new avenues of ministry. They also were encouraged to think about and see how their own unique ministry gifts – of the head, heart, and hands – align with other ministry areas and teams throughout our conference. 
In a message sent after the event, the event planning team celebrated the Spirit-filled, hopeful nature of the gathering, "On Saturday, we were reminded of all of the gifts that God has placed in our basket for this season. Good things are happening, and we give God thanks! We look forward to continued conversations with ministry teams and strategy areas over the coming months. Surely, the best is yet to be!"
As the September 9 gathering displayed, leaders in the TWK Conference are passionate, curious, and excited about the future of our mission.