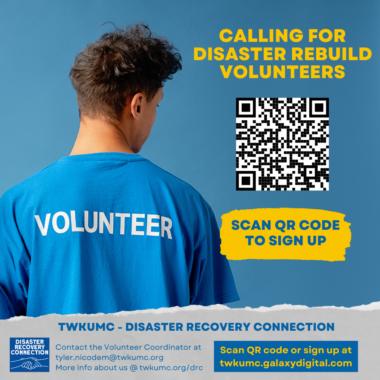 ---
Volunteer Interest Questionnaire and Housing Site Application
The TWK Disaster Response team is recruiting volunteers for construction projects, primarily in TN's Weakley County and in the Mayfield, KY area.
If you are interested in volunteering, please fill out the new volunteer interest form found at twkumc.galaxydigital.com.
Also, if you or someone you know would like to host volunteers, please fill out this form.
---
LET US KNOW If YOU WANT TO SEND SUPPLIES
Please DO NOT send or bring supplies without first checking with us about where those supplies may be needed. At this time, we do not have warehouse space to store supplies and we may need for you to wait to send things.
Fill out the SENDING SUPPLIES FORM to inform us about what you have so we can get back to you regarding what to do. THANK YOU!
---