---
United Methodist and partner ministries offer the following resources for you to consider for use in your church. The conference does not directly produce these materials.
 1. The General Commission on Religion and Race – "Connecting the Practices of Lent and Anti-Racism"
https://www.r2hub.org/premium-resources/lent  
2. A Lenten Resource, "Draw Near"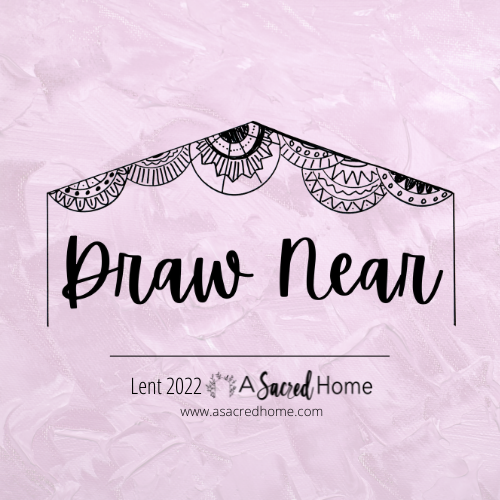 A Sacred Home is a ministry that creates resources for families to engage and grow in their faith together. Their new resource box for families to use this Lent is called Draw Near. The activities and materials in this box extend the invitation to draw near to God through art, prayer beads, wondering questions, and a Lenten countdown that goes through Holy Week and Easter Sunday. Many churches have distributed boxes from A Sacred Home to families in their congregation as a way of equipping households to draw nearer to God and one another. For more information and to order, visit us at www.asacredhome.com. Draw Near is open for pre-order. For church or bulk orders, please email us at hello@asacredhome.com. 
3. Passion Play Information and Media Kit
The Passion Play: Living the Story of Christ's Last Days is a resource created by Rev. Rob Fuquay, a UMC pastor in Indianapolis, that is based on the Oberammergau Passion Play in Germany, the longest-running Passion Play in the world that started because of a vow church members made during a vicious pandemic. 
The small group DVD companion was filmed on location and features spectacular scenery of the village and surrounding Alpine regions along with interviews of Passion Play participants and residents of  Oberammergau. This is a great resource for groups of all ages or can be used as an all-church experience. Please use the attached media information to learn all the ways to access information and related materials. 
If your church or any groups in your congregation decide to use this resource and would like a personalized video greeting from Rev. Fuquay, contact him via this email address:Rob.Fuquay@stlukesumc.com. 
https://stlukesumc.com/content/passionplaymediakit.pdf
4. "Closer to Christ" Lent Webinar Series with Dr. Amy-Jill Levine and Adam Hamilton
Please visit https://amplifymedia.com/lent-2022/ for details and to register.
5. Society of St. Andrew – Lenten Resources Available for Order!
The Society of St. Andrew, a feeding ministry and United Methodist partner, is offering free devotionals for the season of Lent. This year's theme is "The Cup of Salvation." The deadline to order print materials is Feb. 14. The daily devotionals will start Ash Wednesday, March 2, and conclude on Easter, April 17. 
6. Triptych Lent 2022: Lenten Scripture, Reflection, and Daily Prayer
"FastPrayGive" 2022 Lenten Exercise,
Triptych