Reconnect
Reconnecting the Church
Reconnecting to the Connection
Reconnecting to your Community
Date: Saturday, November 18, 2023
Location: Cedar Crest Camp
Duration:  10 AM to 3 PM
COST= $30 a person, $5 discount for 4 or more from one church 
Join us for a conference-wide day of leadership training!  Reconnect your church with church members who have waned in attendance.  Reconnect with your Church with the community around you.  Reconnect with others from the Tennessee-Western Kentucky Conference to support each other as we fulfill our mission.
You will receive access and training on using valuable tools and resources like the Community Discovery Packet.  You will discuss with other congregation leaders how they are meeting the challenges we are all facing during this time.  
Leadership:  
Rev. Dietrich Kirk, Executive Director of the Center for Youth Ministry Training
Dietrich "Deech" Kirk has been in youth ministry for 25+ years. He served as a youth minister in Memphis, Jackson, and most recently at Brentwood United Methodist Church for six years before becoming the Executive Director of the CYMT in 2006. Deech has a Master of Arts in Religion from Memphis Theological Seminary. He is the author of Raising Teens in an Almost Christian World: A Parent's Guide.  
Deech will invite Reconnect participants to reflect and discuss insights on our country's State of Children's, Youth, and Families' faith practices and how our churches can respond to their specific needs.  Deech will train participants on using the Community Discovery Packet, the first phase of the Theological Innovation Process.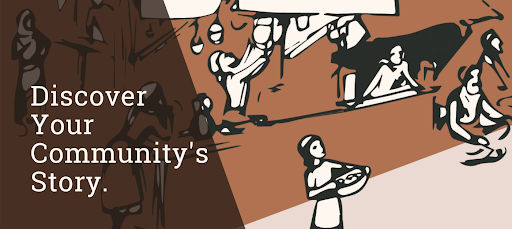 Schedule:
10 – 11:00 AM – Reconnecting the Church: Exploring what we know about youth and families today and how we can reconnect them to the Church after so much has changed.
11:00 AM – Reconnecting the Connection: Hear from three congregations who, despite recent challenges, are finding purpose in reconnecting their community.  Reconnect and build relationships with other congregational leaders while considering how the Tennessee-Western Kentucky conference connections can support each other's efforts.
12:45 PM – Explore Cedar Crest and Reconnect with Nature.
1:30 PM – Reconnect with your Community: Learn to use the Community Discovery Package at your church to discover the needs of members of your community and begin to imagine how to meet those needs in the name of Jesus. 
3 PM – Enjoy Camp, hang out, and then Head Home
It's time to start listening. Ministries that transform lives start with deeply listening to the needs and assets present within your community. But listening well requires a tool and a process. 
The Community Discovery Package brings together a group of people within your ministry context to explore the community around you with intention. Over one month, the group will meet twice and undertake three activities: community overview research, community interviews, and asset mapping. 
Then, the group will reflect theologically on opportunities for ministry development. Your purchase includes materials for group meetings and activities and customized coaching from the Lab staff to help the group discern how God calls you to move forward.
Each participating congregation will receive the Community Discovery Package to use in your congregation (a $100 value) and a coupon for a 1-hour coaching session with the CYMT's Innovation Lab to help you determine the next steps for your church.
Learn more at https://go.cymt.org/community-discovery-package