On Saturday, our nation experienced yet another mass shooting motivated by anti-blackness. This incident has not only robbed us of  innocent lives but also speaks to the enduring sin of racism that continues to plague our society. As we mourn the victims, Angela Michelle Carr, A.J. Laguerre, and Jerrald Gallion, may we channel our grief into dismantling the racism that fuels such violence. The Jacksonville shooting reminds us that racism is not a relic of history. Racism is not a myth. It's a glaring reality that constantly disrupts lives and communities. 
We must be willing to tell the truth, as Jesus followers, as United Methodists, about the sin of racism and acknowledge the reality that this  was not an isolated incident in Florida. The actions taken to prevent sound education on African American history and Critical Race Theory,  the racist motivations behind gutting Affirmative Action, and the assault on DEI programs have emboldened violence against Black people.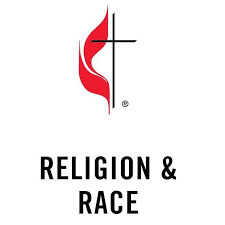 As a part of our baptismal covenant, we vowed to, "renounce the spiritual forces of wickedness, reject the evil powers of this world," and  "resist evil, injustice, and oppression in whatever forms they present themselves." This is both a personal and communal commitment that  extends beyond word and sentiment. Please understand, that as Jesus followers, we cannot reduce racism to a personal issue. We all have a  role to play when it comes to the work of dismantling racism in our society and our congregations must engage in this work. 
If you are just beginning your journey, I encourage you and your congregation to engage the resources offered by the General Commission on Religion and Race to educate yourselves. I encourage you to step outside of your church buildings and seek to foster relationships with your neighbors. 
If there's an African American congregation close by, get to know them. Listen to them. Walk alongside them and prayerfully discern how you can serve as bridge builders for your community.  
Let us honor the victims by transforming our grief into action—by striving for a society where every person, regardless of their background, can live without fear of violence or prejudice. By dismantling racism, we not only ensure a better future for ourselves but also honor the lives lost by nurturing a pathway toward a just and inclusive world. May God give us the strength to move beyond our prayers and foster the change we envision for our communities.  
Grace and Peace, 
Rev. Dr. Erin Beasley 
Chair, TWK Commission on Religion and Race