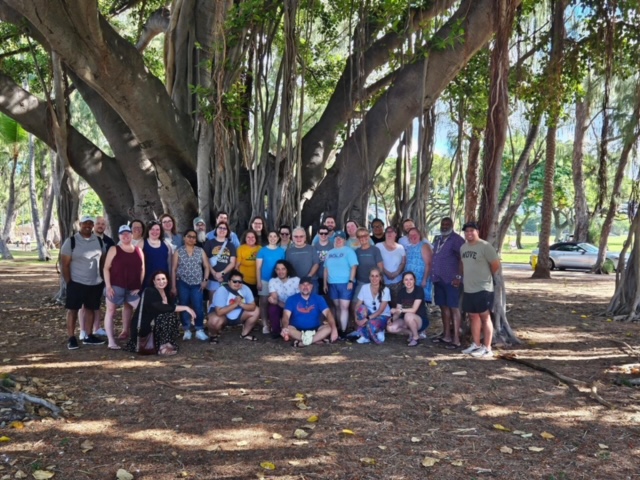 By Jordan Littrell and Rev. Amanda Hartmann Westmoreland
Jordan Littrell and Rev. Amanda Hartmann Westmoreland had the opportunity to attend the UMC's National Young People's Ministry (NYPM) Gathering October 2-6 in Honolulu, Hawai'i, on the island of Oahu. This annual gathering brings together the staff and volunteers who hold responsibilities for age-level ministries with youth and young adults for multiple districts, Conference Councils on Youth Ministries, Annual Conference or Episcopal Areas, or Jurisdictions within the United States. Hartmann Westmoreland, an elder serving as the Senior Pastor of Millington First United Methodist Church, and Littrell, a lay person serving as the Director of Intergenerational Ministries at Grace UMC in Mt. Juliet, TN, co-lead the TWK Youth Ministries Operational Team. This team was formed from the Youth Ministry Transition Team that worked to align the vision and mission of conference youth ministry as the legacy Memphis and Tennessee Annual Conferences came together to create the Tennessee-Western Kentucky Conference. 
Hartmann Westmoreland shares, "As a co-coordinator of conference youth ministry, I have been hungry for connection with other leaders throughout our connection who have been doing this work and could share ideas, inspiration, and wisdom with our team. So, when Jordan and I received an email from Chris Wilterdink at Discipleship Ministries inviting us to attend this in-person gathering (with no online Zoom option), we knew we had to jump at the chance." Traditionally, this gathering is co-hosted by Discipleship ministries and the jurisdictions on a rotational basis. Pastor Monalisa Siofele Lolohea, who serves as the Program Manager for the Young People's Ministries of the California-Pacific (Cal-Pac) Conference and is a native of Hawai'i, was the lead host of the gathering this year on behalf of the Western Jurisdiction.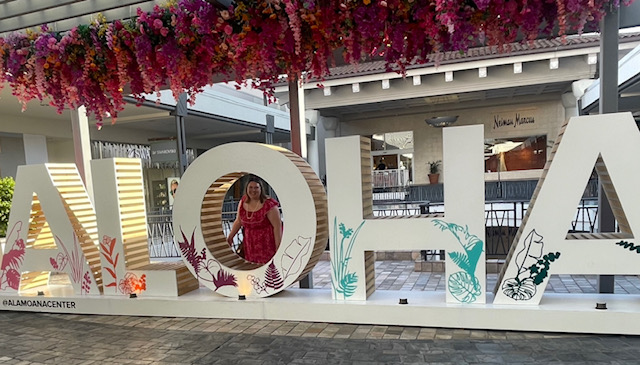 Upon arrival in Oahu, attendees were warmly welcomed the first evening by Rev. Dr. Tom Choi, the Superintendent of the Hawaii District of the Cal-Pac Conference, and the planning team at Harris United Methodist Church. Rev. Piula Alailima, who serves at Wesley United Methodist Church which also helped host the gathering, led the group in a land acknowledgment, giving thanks to God for the 'āina ("land" in the Hawaiian language) and acknowledging the Native peoples who first inhabited it. In addition to promoting connectional networking and providing professional development opportunities for those involved in youth ministry, the event included sessions focused on the church's historical legacy of colonialism and reflection on anti-racist and culturally competent discipleship practices. The educational aspect of Hawaii's history was expertly facilitated by Native leaders representing the United Methodist Church in Hawai'i. 
Hartmann-Westmoreland stated, "Beyond the great homemade food and beautiful creation we enjoyed, this trip was exactly what we needed as co-coordinators of the TWK Conference Youth Operations team in terms of building relationships of support across our United Methodist connection. We met people doing similar work to us from Hawai'i, California, Alaska, the Dakotas, Arizona, Texas, Kansas, Missouri, Illinois, Pennsylvania, New York, North Carolina, and Florida! Meeting that many people across that wide variety of contexts who are all United Methodist is only possible at this annual event. We heard from others what was going well in their ministry and what they had learned from what didn't go well. We discussed how to continue to minister with young people and equip local United Methodist churches to engage younger generations, even learning about a one-day continuing education event soon to be hosted (with a virtual option) by the Missouri Conference on "Discipling Gen Z and Gen Alpha." This was exactly the sort of encouragement and resourcing we needed as we continue to serve the young people throughout our conference from Covington to Crossville and from Paducah to Pulaski."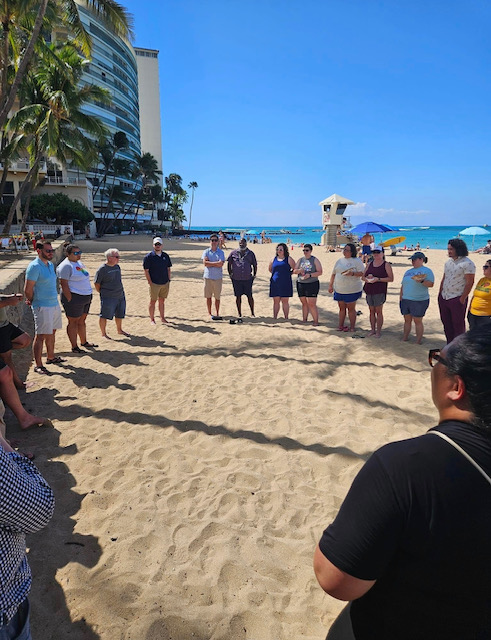 During their gathering, they immersed themselves in the captivating history of Hawai'i and its vibrant, multicultural society. Hawai'i is a melting pot with a diverse population of approximately 45% Asian or Pacific Islander residents, hailing from backgrounds such as Korean, Filipino, Japanese, Chinese, Samoan, Tongan, Native Hawaiian, and more. The cultural tapestry is further enriched by Anglos, Hispanics, American Indian/Alaskan Natives, and African-Americans who proudly call Hawai'i home.
Throughout the week, they were privileged to hear poignant stories from individuals and pastors serving local congregations, shedding light on both historical and contemporary challenges faced by Hawaiians. The arrival of European explorers brought devastating diseases that threatened the survival of Native Hawaiian tribes. While Hawaii is now an integral part of the United States, it's crucial to acknowledge the unjust and violent coup orchestrated by generational missionary families, leading to the overthrow of the Hawaiian monarchy and Queen Lili'uokalani, ultimately resulting in Hawai'i becoming a US territory. In the present day, Hawai'i grapples with skyrocketing real estate prices and the high cost of living, placing numerous individuals, particularly those working in low-paying sectors like the service and tourism industry, at risk of poverty and homelessness, often while juggling two full-time jobs. Amidst these challenging historical and contemporary realities, the group encountered inspiring stories of hope and resilience. Churches that offer worship services in multiple languages in order to share the good news with all people. A community of people experiencing homelessness who have banded together to create a supportive, caring network, actively fundraising to build a tiny home village. Inspired by seeing another young, Pacific Islander woman Monalisa Siofele Lolohea of the Cal-Pac Conference serving in ministry, a young woman found a spiritual home in the United Methodist Church and followed God's call to become a social worker. They also discussed UMCOR's vital support for relief efforts following the Maui wildfires and explored ways in which local churches can contribute to these efforts. Praise be to God for the opportunity to learn from and engage with these impactful stories!
As they returned from Hawai'i, jet-lagged but with hearts full of gratitude, they brought back a profound understanding of the word "aloha." This word, with its rich complexity, encapsulates greetings, farewells, love, and community, a true reflection of the Hawaiian spirit that cannot be fully expressed by any other term. Rooted in the fusion of "alo" and "ha," "aloha" quite literally translates to "breath of God."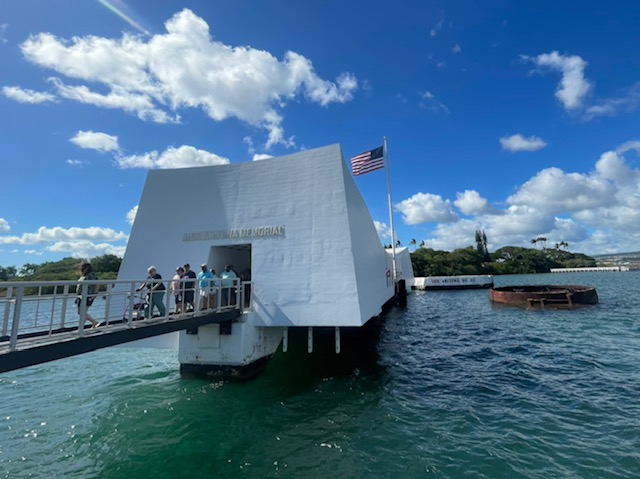 Littrell shared, "During our journey, Rev. Piula Alailima emphasized the transformative power of simply seeking to 'build loving communities,' a sentiment that resonated deeply with us. We are immensely grateful for the loving community we call home within the TWK, and we are eager to continue our efforts to support youth ministries throughout the conference, guided by this simple yet profound vision."
From both Hartmann-Westmoreland and Littrell, "our hearts overflow with appreciation for the generous support, funding, and unwavering prayers that made our Hawaiian experience possible and continue to sustain the TWK Conference Youth Ministry. As we reflect on our time in Hawai'i, we find inspiration in the connections made, the knowledge gained, and the limitless potential of a loving community."